True To The Law
Bitter Springs Series
Book #2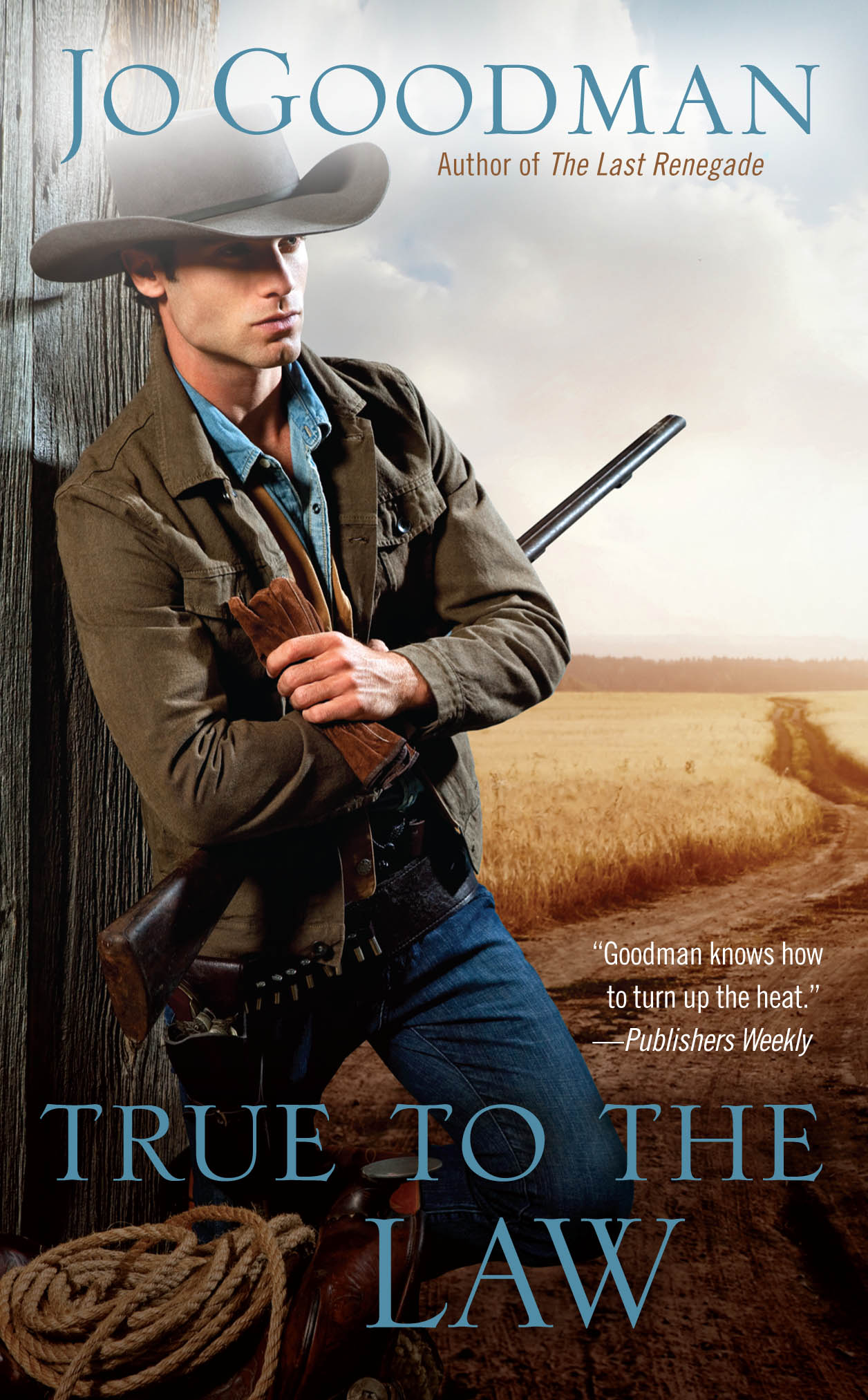 HE WAS ON THE HUNT FOR A RUNAWAY BEAUTY
"Find her" is the only instruction that private detective Cobb Bridger receives from Andrew Mackey. The scion of a wealthy Chicago family, Mackey is desperate to know the whereabouts of the woman who disappeared from his employ, taking with her something of great value. Intrigued as much by what Mackey won't say about the missing item as he is by Mackey's description of the missing woman, Cobb accepts the assignment.
AND THE ONE TRUE LIE THAT COULD DESTROY
THEM BOTH
Bitter Springs, Wyoming, has a new schoolteacher who may or may not be exactly what she seems. Upon making the acquaintance of Miss Tru Morrow, Cobb begins to question the guilt of this golden-haired lady—and the protective feelings she stirs in him. His investigation hinges on understanding where the truth lies.


"In this engrossing novel set in 1889 Wyoming, Goodman (A Place Called Home) delivers a lovable and feisty heroine and an upstanding lawman who find each other in highly unlikely circumstances. Gertrude "Tru" Morrow is bereft and at loose ends after the death of her wealthy employer, Charlotte Mackey, in Chicago. She takes a job as a schoolteacher in the tiny town of Bitter Springs, Wyo., but trouble follows her: Mrs. Mackey's grandson, Andrew, thinks Tru stole from his grandmother and hires detective Cobb Bridger to find her. In the process of checking her out, Cobb falls hard for Tru, a minister's daughter with a fondness for fine whiskey. All that remains is to figure out who's lying to whom. Engaging characters and a well-plotted story will captivate the reader all the way to the satisfying conclusion."  ~ Publishers Weekly