Stages of the Heart
Love guides even the most cautious of hearts home as USA Today bestselling author Jo Goodman returns to the trails of the Colorado frontier.

Experience has taught Laurel to be suspicious of the men who pass through Morrison Station. She's been running the lucrative operation that connects Colorado's small frontier town of Falls Hollow with the stagecoach line since she inherited it from her father, and she's not about to let some wandering cowboy take over the reins. But newcomer McCall Landry isn't just any gunslinger. He seems to genuinely care for Laurel, and with his rugged good looks and mysterious past, he could be the one man to finally tempt her off track…

Call Landry doesn't expect much from Falls Hollow. He doesn't expect much from anything anymore. But Laurel Morrison took him by surprise when she put in a good word for him, a virtual stranger, after the stagecoach was robbed–and she keeps taking him by surprise. Charmed by her clever wit and fierce loyalty, Call finds himself falling hard. Now all he has to do is convince her he means to stay–in her bed, in her life, and in her heart.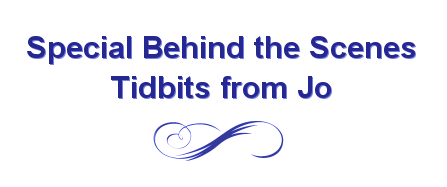 In Stages of the Heart, I am revisiting a fictional town in Colorado that I first wrote about briefly in This Gun for Hire (Calico Nash and Quill McKenna).  Falls Hollow was the setting for the first scene in This Gun for Hire.  The year was 1888.  I went back to the town and back in time to 1872 when stagecoaches, not trains, were being used.  The stages had a short run because railroads were moving in.  For me, the research into the stage stations was, if not quite fascinating, certainly interesting, and what I found formed the foundation of the external conflict of the story.  How does a woman operating one of the home stations on a stagecoach route manage to hold on to her livelihood in the face of the inevitable coming of the railroad?  One by one, the stage stations disappeared, leaving ghost towns in their wake when the railroads secured rights of way for alternate routes.  Laurel Beth Morrison proves herself a force to reckoned with, although she is not always as confident as she wants to appear.  McCall "Call" Landry used to ride shotgun for Overland before it went belly up so he knows a little about the enterprise and what's in store for Laurel and Morrison Station if the railroad passes them by.  Since I'm a person who gets motion sickness from riding (really, from merely watching) a merry-go-round, the thought of being a passenger in a swaying, rocking stagecoach pretty much makes my stomach turn over.  As I was creating Call's character, I gave him the same problem with motion as I have.  They say you should write what you know.  I definitely know about this.