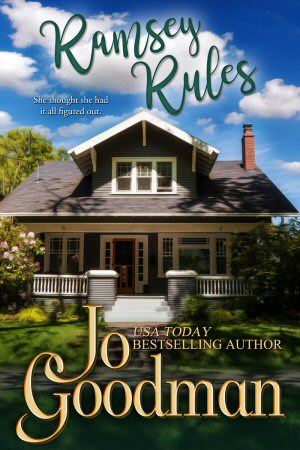 Ramsey Rules
A Brand New Contemporary Romance
Ramsey Masters is the Ridge Outlet Theft Prevention Specialist, that is, she spends her days stopping shoplifters. While catching someone stuffing a PS4 controller into their pants or a ham into their handbag is more amusing than it is dangerous, the type of work isn't what drew Ramsey to the job. She needed a new city, a new life, where she could blend in, keeping her private life private. She's made a few friends and dates some—all unsuccessful. While she knows several of the local police due to her job, when her favorite tall, dark and uniformed stops her for speeding the attraction she feels makes her think maybe she'll give dating one last try. But there has to be rules… 
Sullivan Day needs a date—a plus one for his cousin's wedding, and he's running out of time. Feeling Ramsey is out of his league, he's avoided asking her. But when she blasts by him in a red sports car, he figures Fate has intervened. He's completely intrigued as to how and why a minimum wage big box store cop is driving a Mercedes Benz—and completely turned on by her sassy attitude. So, after writing her a speeding ticket, he asks her out, even though she warns him up front about her pathetic dating record. With everything in common, a friendly relationship should come easy, but for reasons Sullivan can't figure out, Ramsey is very guarded about her past. However, when illegal activity at the Ridge entangles their professional and social life, things are about to get real. Real dangerous. Real sexy.
Order Your Copy Today!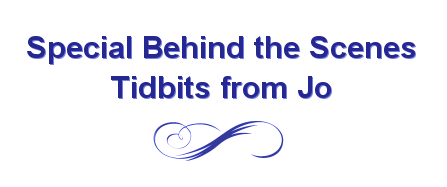 One of the most frequently asked questions is "Where do you get your ideas?" I generally have a difficult time answering that because I often don't have a clear lightbulb moment. Ramsey Rules is an exception. This is only my second contemporary. The first, A Place Called Home, had some connection to my experience with the foster care system and my work with children and families. Ramsey Rules is a departure from that. The inspiration for this book came from listening to the stories a friend would share about her work as a theft prevention specialist.
My response to most of her stories was along the lines of "Really? Are you kidding me?" Shoplifters do some jaw dropping stuff, and a lot of what I heard ended up in the book. My friend is good at her job, and I tried to give her credit by making my heroine equally as good. Ramsey is on the case, usually shaking her head at the things she sees – just before she invites the shoplifter to accompany her to a holding room while she calls the police. While the boosting stories are based on true events (or at least as true as they were related to me), everything else is just out of my head. In some cases, out of my mind.
I chose a house for the cover of the ebook because my other contemporary's cover was also a house. Weird, probably, but there was a connection for me. If you're familiar with my Compass Club series, you might know it was inspired by my brother and his three college friends who have been keeping in touch via email for years (and years). I dedicated the first book in that four-book series to them. In Ramsey Rules, I used their names. Well, I used the names of three of them: Buddy, Butz, and Karl. I couldn't see my way clear to using my brother's name because of the obvious connection to me, so I finagled a little and changed his name to John Goodfellow. (And I chose his birthday – September 13th – as the day for the book to go "live."
I am trying self-publishing for the first time with Ramsey Rules. It's been an adventure. I don't know if it will be repeated. Time will tell.