The Last Renegade
Bitter Springs Series 
Book #1
SHE HIRED HIM TO PROTECT HER TOWN
As the owner of the Pennyroyal Saloon and Hotel, Lorraine Berry is privy to almost everything that goes on in Bitter Springs, Wyoming—including the bloodshed plaguing its citizens. With all of the good men dying at the hands of a local rancher and his three sons, Raine hires a shootist to be the town's protector. But her handsome new employee is more than a hired hand; he's a man that keeps his guns close and his secrets closer.
BUT NOTHING COULD PROTECT HER HEART
After a chance encounter on a train, Kellen Coltrane travels to the Pennyroyal to carry out a dying man's last wish. But once he meets the hotel's fiery-haired proprietor, Coltrane finds himself assuming the role of the shootist's accomplice and agrees to protect Bitter Springs. And as he learns more about Raine's own tragedy, Coltrane can't deny his growing desire for the courageous widow, or the urge to protect her from the threat that draws near…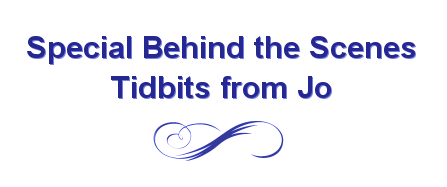 I tend to write in the winter months. If there's snow, my sun porch offers a lovely view. It's even better when the snow is falling. There is something about the peacefulness that lends itself to helping me clear my mind. I pretty much need a clear mind to be marginally productive. I'm not good with interruptions.
I always wondered how I would manage to write in the face of a major life event. I didn't really want to learn the answer. It was more of a rhetorical question. I guess I didn't make that clear.
On the Friday afternoon in January 2011 that ended my workweek and started my official writing vacation, I received a call from my sister as I was working on the first chapter of The Last Renegade. Our mother had fallen and broken her hip.
Everything just stopped. What is that expression? Man plans. God laughs. My scheduled week off suddenly began to look very different. Whatever I thought I would be doing for the next three months, I realized it was going to include doctors and decisions. Between trips to the hospital and surgery and rehabilitation and decline, I wrote like a maniac, mostly, I think now, to keep my mind off the inevitable not-so-happy ending that was waiting for my family and me. This was the fall my mother wasn't going to come back from.
I must say this: She believed in me. She was my cheerleader. She bought me the electric typewriter that I used to hammer out my first manuscript. She gave me the money to pay a much better typist to put it into a professional format for submission. Sure, she hoped I'd write a children's book. (Sorry about that, Mom.)
My mother died on March 18th. I finished writing The Last Renegade one week earlier. It might seem strange that the book is not dedicated to her. It just felt too painful. I needed time and distance to do that. I needed another book. I am grateful I had the opportunity to do that.


Multidimensional villains and heroes add humor and drama to a complicated, fast-paced, and deliciously believable story of love, sex, and secrets.  ~ Publishers Weekly
"Fans of western romance will be thrilled with this delightful addition to Goodman's strong list."  ~ Booklist
"Simmering sexual tension, exceptional character development, and slowly revealed secrets make this a book to savor."   ~ Library Journal
"The Last Renegade plays out like the best classic western movies. Tension builds steadily as the pages turn, with author Jo Goodman teasingly offering up tidbits that round out the characters and plot as the story winds towards a good old-fashioned western conclusion. Goodman uses beautifully evocative language to set the scene, and her use of physical descriptors and dialogue paint portraits of the characters right down to "cheeks apple red with windburn and excitement." The Last Renegade…is exceptional across the board, a sheer delight."  ~ Reader to Reader