The Devil You Know
The McKenna Brothers Series
Book #2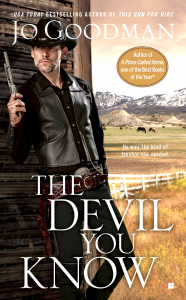 WHAT HE DOESN'T KNOW…

After a horse drags him through the countryside, Israel McKenna awakes bruised and battered in a field in Pancake Valley, Colorado. He can recall where he came from and where he was going, but the memory of how he came to be on the Pancake homestead eludes him. He's certain he did something wrong to deserve such a harsh punishment—and so is the beautiful woman who reluctantly comes to his aid.

…COULD HURT HER.

Wilhelmina "Willa" Pancake must focus on running her family's ranch. With Israel's hazy memory, she is unsure if she can trust him, let alone handle the budding attraction between them. And as men fight to steal her land and the truth about Israel's past rides toward them, love is a risk she cannot easily take.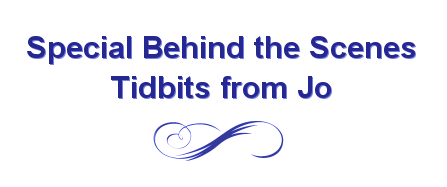 Editors are so important to the process of completing a book. Before my long time editor could get around to reading The Devil You Know (the title, by the way, was completely, and brilliantly, hers), she was let go by Berkeley. She landed nicely on her feet, for which I was relieved, but on my end of things it meant I had to work with a new editor. (Not that she was new to editing, just that she was new to me and unfamiliar with my writing.) Thus began a new relationship. She had my baby. I had to trust that it would be okay. It was. She shepherded me through the work, commenting here and there to make something clearer, suggesting adding some romantic interest early on (I kept saying, "but the hero's a bloody mess, how much interest can a girl have?"), and encouraging me from the getgo. So I completed it, felt pretty good about the finished product, and…it wasn't long after that she put her career on a different trajectory and elected to leave publishing altogether. Say, what?! Deep breath. Another deep breath. I have been assigned a new editor with plenty of experience and a terrific phone personality. I just finished the next book (my working title: A Dangerous Frost), but I have not delivered this baby yet. Crossing my fingers this will also be a good experience!
As far as The Devil You Know goes, it is a follow up to This Gun for Hire. When I reached the end of TGFH, I knew I wanted to write something about the ne'er do well brother. His name wasn't Israel in the first draft. I changed it when I knew he'd have his own story. (How much do I love Find/Replace All?) Then I had to figure out how to make him pay for his wrongs and redeem him so he was desirable to the heroine — and Miss Willa Pancake wasn't exactly easy to please, so thank goodness she had some baggage of her own. Hoping you enjoy!