Only In My Arms
The Dennehy Sisters Series
Book #5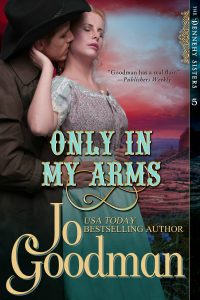 Sep 1996; reprinted Oct. 2014
A man about to die…a woman ready to live…


Torn between devotion and a secret yearning for adventure and fulfillment, Mary Dennehy makes her choice. Shocking her family, she leaves the convent and her cloistered existence behind and sets out in search of a new life. But for a woman alone, the West can be a hostile and treacherous place. And no one is more dangerous – and irresistible – than Ryder McKay.


Faithful to the Apaches who raised him, now sentenced to hang for a crime he didn't commit, Ryder is desperate enough to seize one last chance for freedom. Taking Mary Dennehy hostage, the army scout plots his daring escape. . .on a breathtaking journey into peril and forbidden passion that will test her faith and challenge both their hearts. . .


And a love that could save them both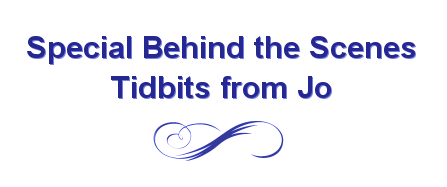 This is Mary Francis's story. I never intended to write about the oldest sister in the Dennehy clan because she was a nun, but once my editor put the bug in my ear and assured me it was not unheard of, the idea became more and more appealing. Mary Francis is my oldest heroine to date. She also had the richest history going into this story because she had appeared in all the Mary books before hers. Readers were telling me they already felt they knew her and were speculating on the kind of hero she might encounter. No pressure here. Thank God Ryder McKay showed up. I don't know what I would have done without him.

John MacKenzie Worth was so obvious about his desire to influence the lives of all his daughters that I wanted to demonstrate in this romance how powerful Moira's quieter authority was. Mary Francis especially was influenced by her mother's unspoken expectations. ONLY IN MY ARMS was an opportunity to look briefly at important relationships in a family and how they influence the romantic ones. In fact, the reason that Jay Mac and Moira were created at all is because so many heroines in historical romances (mine included) don't have parents. I wanted to fly in the face of that for a change.

As for Ryder…he got his name from…you guessed it, Ryder Rental Trucks. A dear friend of mine spent an entire night in a Ryder repair center outside Louisville while her truck was being serviced. In order to stay awake while the mechanics worked, she sat in a forklift reading FOREVER IN MY HEART. When she told me how she passed the time, I knew Ryder was the perfect name I'd been looking for Mary Francis's hero. Sometimes you take inspiration where you can find it.