Never Love A Lawman
The Reidsville Series
Book #1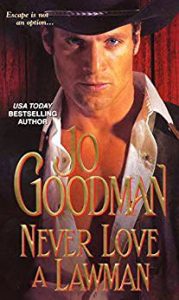 Never Love A Lawman delivers a thrilling tale of small town greed that may have big time consequences- unless two strangers open their hearts to a highly unconventional agreement…

Rachel Bailey may seem like just a beautiful newcomer to most of Reidsville, Colorado, but Sheriff Wyatt Cooper knows she's much more. Through a twist of fate, Rachel is the inheritor of a very valuable commodity: control of the railway that keeps the isolated mining town connected to the world. That is, she will be, if she agrees to the surprising stipulation in her benefactor's will-that she marry Wyatt.

Rachel has no choice: refusing the marriage could put all of Reidsville in the hands of an outsider, and not just any outsider but the cruel tyrant she has come here to escape. Yet living with Wyatt will be her greatest challenge. For he has a tempting way about him that makes Rachel forget theirs is a marriage in name only- until her frightening past shows up to remind them exactly how much they have at stake…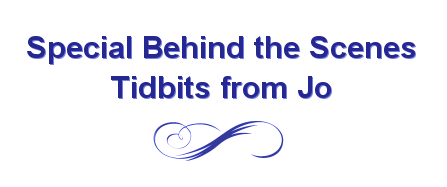 The most difficult thing (for me) about changing genres is trying to get the language right. Prior to Never Love a Lawman I did 8 books set in Regency England. That's 8 years I spent immersed in an alternate universe of empire waist dresses, unfamiliar forms of address, manners and mannered behavior, and hot men wearing intricately tied cravats who liked to say bloody hell.

There were a number of occasions when that epithet started to come out of Wyatt Cooper's mouth before I remembered myself and hit the backspace button, but as I am fluent in potty mouth, I always found an expression appropriate to the situation.

Names are often a source of inspiration for me. I'd been holding onto "Wyatt" through several books. Wyatt was the original Christian name of Viscount Breckenridge in The Price of Desire. I changed his name to Alexander so I could use Wyatt for a character that would likely be addressed by the name. Somewhere in the back of my mind I'm confident that Wyatt Earp and Gary Cooper were crossing memory synapses.

While I sometimes use the name of people I know, I rarely ever use their first and last names together. When I was working on the first chapter of NLAL, the madam's name started out as Caroline Carolina. I liked the musical quality of it, and it sounded as if it could be the name a savvy businesswoman of the madam variety might choose for herself. But then I realized I knew someone with an equally musical and somewhat absurd combination of first and last names: Roseanne LaRosa. In a way, Rose also chose that name for herself. She married into it. I gave her a call, asked her if I could write her name into the book – warned her the character was going to be a madam – and she was game, flattered even. That's how the master's level counselor and director of the residential treatment center for girls where I work became a madam. It was a happy accident that the book was dedicated to the girls. It all came full circle.