My Steadfast Heart
The Thorne Brothers Series
Book #1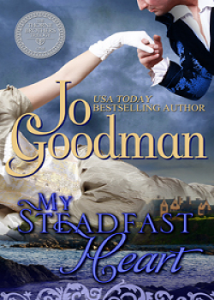 Original Release Mar. 1997 * Reprint Oct. 2012
Colin Thorne kept a wall around his heart no one had ever breached. His two younger brothers were lost to him, perhaps forever, and now a dark mission of revenge had brought the ruthless ship captain to England.
Penniless aristocrat Mercedes Leydon was beautiful…and desperate. Colin Thorne was claiming the estate of her dissolute uncle, the Earl of Weybourne, as payment for a gambling debt. She was treated as a servant at Weybourne Park, but it was home to her and the earl's children. Now Mercedes would use anything – lies, promises – even her own body – to stop Thorne from destroying their lives.
A man concumed by the fires of vengeance. A woman determined never to love. An unexpected passion that could damn them both…
Older Cover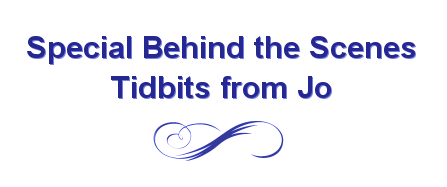 After the Dennehy sisters my editor asked me if I would be doing another connected series. I hadn't even given it a thought. Once I did, and realized I had 3 books left on my current contract, and since I had just finished with sisters, it seemed like 3 brothers was the way to go. Not exactly rocket science, is it?

The what if question this time was simple: What if the boys were separated as children? How would they find one another? How would their lives be different and how would they be the same?

In my work, and in my own life, I witness the incredible pull of forces in families that bring members together and, with equal intensity, pull them apart. MY STEADFAST HEART was an opportunity to write about that. The brothers' stories, however, took shape individually. While I was writing Colin's story I wasn't thinking ahead to Decker or Grey. This shortsightedness caused me considerable headaches later. What I've learned is that when I paint myself into a corner I have to write my way back out!