My Reckless Heart
The Thorne Brothers Series
Book #2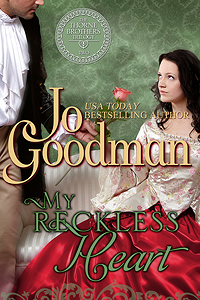 Original Release Feb. 1998 * Reprint Oct. 2012
Decker Thorne's carefree ways have done little to impress his employer, Jonna Remington, the poised and unflappable owner of Remington Shipping. But when he captains her best ship on a record-breaking voyage and saves her life in the same day, their destinies are breathlessly intertwined. No man has ever made the violet-eyed beauty feel desired for anything other than her money or power. No man ever made her want to be kissed. . .or loved.
And when an unseen enemy lurking in the shadows threatens Jonna's life, Decker will do anything to keep her safe, even if it means abducting her aboard Huntress, the ship she owns but he commands. Now, swept into a thrilling high seas adventure and into Decker's strong embrace, Jonna suddenly finds herself surrendering to reckless passion. . .dangerously close to losing her heart.
Against the teeming ports of Boston, and across the sea to London, two people will navigate the uncharted waters of their own hearts – on a voyage that will take them to the most glorious place of all. . .
Older Cover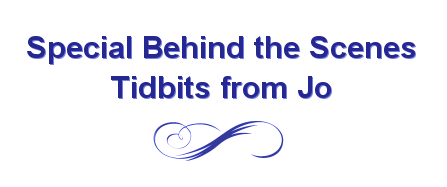 When I introduced Decker Thorne in MY STEADFAST HEART I had no idea how much trouble his grin was going to cause me. I despaired of ever capturing his character on paper. Jonna Remington, on the other hand, was easier to write. She took everything so seriously – a trait I could identify with.

As for the subplot dealing with the Underground Railroad, that came to me only two weeks before I was ready to sit down and start writing again. I went to see 1776 again (a favorite play of mine) and as I was listening to the song Molasses to Rum to Slaves I realized I had found the thread that could connect the characters. Up until that time I was pretty much clueless about where the characters would take the story (or is it the other way around?).