If His Kiss Is Wicked
The Grantham Series
Book #3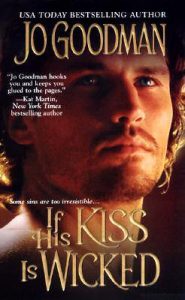 USA Today bestselling author Jo Goodman delivers the unforgettable story of a beautiful young woman who believes someone wants to kill her. Only one man can reveal if she's truly in peril or if she's going mad. But will his forbidden kiss lead to a dangerous seduction?

Shy by nature, Emma Hathaway usually leaves the drama to her rebellious cousin, Marisol. But when Emma agrees to meet with her cousin's secret lover to end the affair, she is pulled into a dangerous game. Now Emma is convinced her involvementin the scandal has put her life in jeopardy. The trouble is none of Emma's confidantes believe anyone is trying to harm her. As whispers of madness begin, Emma turns to the only person who might be able to help…

The very handsome, barely respectable Restell Gardner has gained a reputation for helping people out of compromising positions. Never one to turn away a lady in need, Restell agrees to help solve the intrigue. Sensing there is more to the green-eyed beauty than meets the eye, Restell feels himself falling for Emma. But he resists succumbing to his passion… at least until he learns the truth about the danger that is haunting her. For if he gives in to temptation to soon, he could lose Emma forever…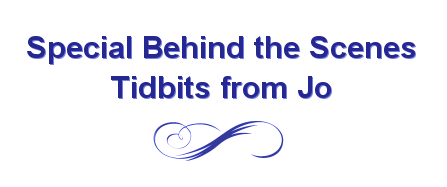 Ah, yes, flamingos. Nothing about this book is related to or inspired by those vaguely tacky pink birds, except of course, the dedication. If you haven't read Flamingos: A Love Story, I urge you to do. The flamingo wars were going on the entire time I was working on If His Kiss is Wicked. I'd transport myself via my personal WBM (Way Back Machine) to the early 19th century London where women's gowns had empire waists and men dressed in natty breeches and black leather Hessians, only to be brought back abruptly to the early 21st century where the pink plastic yard icons rule!

I had no choice, really, but to dedicate the book to those intrepid semi-suburban warriors also known as my neighbors. There was intrigue and sleuthing, breaking and entering, even a little romance (though sadly, not mine)…hmm, perhaps their antics were more inspirational in crafting the book than I thought at first blush.

Naturally Restell caught my attention when he first appeared in One Forbidden Evening. I wondered how he might react when his aspirations of becoming a rake were dashed by – of all things – a lamentable tendency toward responsibility. As for Emma, I liked her strength in the face of adversity and her tender vulnerability to Restell. This book was a particular pleasure to write, perhaps because of the silliness of the flamingo wars and the break they afforded me from time to time. I tend to throw myself so completely into writing and work that I don't always come up for air. This time I strove for balance with work and play, and it all came together in the end.