His Heart's Revenge 
The Marshall Brothers Series
Book #2Originally Released as Passion's Sweet Revenge April 1990; reprinted Oct. 2013
She owed him her passion…
Logan Marshall was not looking for Mary Catherine McCleary when he found her, but once their paths crossed for a second time, he was not about to let her go. Here was the girl who had betrayed him during the war, all grown up now, the toast of the New York theatre scene, and using a stage name to hide behind. It did not matter to Logan that the playbill said "Katy Dakota," he knew she was his Katy, an actress even before she learned to make a living at it when she lulled him into lowering his guard and abandoning his common sense, and then sent him to the most notorious prison the South had to offer a Union spy.
He would have his revenge…
She had never forgotten him. He was her first love, the man she had wanted above all others, her knight, her friend…her enemy. Katy Dakota knew what Logan meant to claim from her this time around, and the revenge he would exact would be as exquisite as it would be damning. As the publisher of the New York Chronicle, he could influence her career, her acceptance in society, but that paled in comparison to his influence over her as a man. She could run, escape, but was being a prisoner to his passion worse than what she had done to him? Could it be that in the end revenge cuts both ways?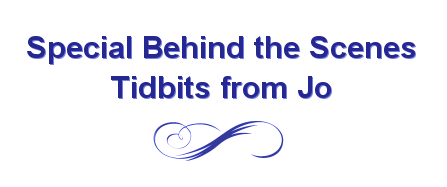 I didn't know until the very end of MIDNIGHT PRINCESS that Logan Marshall was going to show up. It just sort of happened. Sometimes it's like that. With the kind of entrance he made, it seemed prudent to give him his own story. Finding a good match for him meant creating Katy Dakota.

One of the challenges of writing historical romance (at least for me), is trying to find an interesting, believable profession for the heroines. Until this point my heroines were a pirate captain, a duke's ward, the daughter of a plantation owner, the daughter of an English peer, the daughter of a vicar, a gambling hall hostess (and thief), a governess, and an heiress. Katy Dakota was the first heroine who had a career.

I've always had an interest in the theatre and it seemed the time had come to put that interest to work. The first line that I thought of, well before I started writing, was: The playbill said her name was Katy Dakota. It was Chapter Three before I got to use it. The stage needed to be set, if you will.

As for the name Katy Dakota — I almost didn't use it. Sometimes names come about in almost subconscious ways. I had chosen Katy after my high school friend's older daughter Katie. But the last name kept eluding me. I kept playing with it over and over before I settled on Dakota. I liked the way the syllables worked together. It was a little musical to me. Then out of the blue it came to me…Kitty Dukakis. The presidential campaign was going on then and I know that had an impact on my name choice, even if I didn't realize it until later.