Her Defiant Heart
The Marshall Brothers Series
Book #1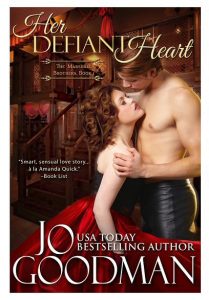 Originally Released as Midnight Princess Nov. 1989; reprinted Oct. 2013
Saving her…

He swore he was done fighting battles, so it is against his better judgment that Civil War veteran and war hero Christian Marshall agrees to aid in the escape of a mysterious young woman confined to a New York City asylum. When his plans are thwarted by the very woman he is trying to rescue, it is yet another painful reminder that good intentions count for nothing, and that all painful reminders are best drowned in a bottle of good whiskey and the arms of a whore.


Saving him…

It is more by accident than design that Jenny Holland finds her way to Marshall House, but once there, she recognizes it as the respite and refuge she's been seeking from the horror of the asylum. Safety, though, comes at a price, and Jenny knows that to remain in this sanctuary and guard her life-and-death secrets, she must find some way to make herself necessary to the dark and dangerous master of the house. The most difficult part of serving at the will and pleasure of Christian Marshall is the certain knowledge that being his mistress will never be enough and that healing his wounds means exposing hers.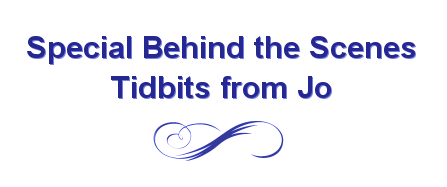 I attended a workshop on diagnosing mental illness a number of years ago. One of the handouts was a long list of the diagnoses that patients in the state mental hospital had during the middle to late 1800s. It was fascinating. Women were hospitalized for expressing the kind of emotions we might now recognize as part of monthly hormonal changes. After the Civil War men were locked away for experiencing something along the lines of post traumatic stress. The treatment of mental illness during that time was very nearly torture. Looking at some of the devices that were used to stimulate recovery brings the Spanish Inquisition to mind, not therapy.

The seed for my writing is usually a simple what if question. In this case: What if a young woman is put into an asylum against her will? Everything follows from there. How did she get there? How does she get out? Who hates her enough to do that to her? What if they were acting with good intentions? What if they weren't?

Jenny Holland's story unfolded by answering those questions. My dear friend lgj was instrumental in helping me with Jenny's photography hobby, hence the dedication.