Forever In My Heart

The Dennehy Sisters Series
Book #3
Jul 1994; reprinted Oct 2014
Forever in my dreams…




Injured and lost, Mary Margaret Dennehy stumbled out into the night. When she awoke, the New York heiress remembered nothing of where she'd been – except for a haunting dream that filled her with hungry longing. . .


Forever in my arms…




Colorado rancher Connor Holiday would never forget the passion-filled night spent in a fancy bordello – or the exquisite lover who'd played the innocent so well. . .


Forever in my heart.


Now, as an arranged marriage brings them together once more, Connor is stunned to discover that Maggie is the flame-haired beauty of that passionate encounter – still deceiving him with lies even as she melts to his touch. And Maggie finds herself bound to a stranger in a wild land, torn between cherished dreams of freedom and the sweet, sensuous love her restless heart craves. . .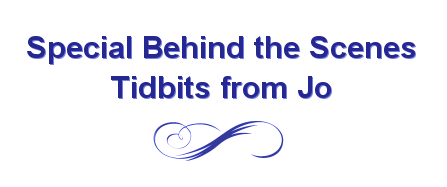 I think of the beginning of this book as He Said – She Said. Writing about the same event from different points of view was the most fun I've ever had head hopping. I think it shows how two people can arrive at The Big Misunderstanding.

As for Maggie Dennehy, she's one of my favorite characters, perhaps because she was a little more difficult to unravel. When I realized I was going to write about an entire sibling group I knew that I wanted to make the sisters unique, but also give them some characteristics that were fairly typical of their position in the family. I saw Maggie as the middle child in the Dennehy family: quieter than her outspoken sisters, content to be alone. At family gatherings she would be more likely to be a spectator rather than a participant. On the surface she would appear less competitive, and underneath she would be as headstrong as any who came before – or after – her. Her real strength was thoughtfulness. Like Connor Holiday, I thought Maggie was wise.