Everything I Ever Wanted
The Compass Club Series Book#2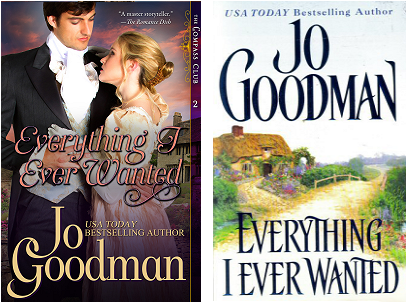 Re-release Nov 2015 / Original Release Mar 2003
Bestselling author Jo Goodman weaves breathless sensuality, colorful history, and a dash of suspense into her captivating new quartet featuring the daring gentlemen of the Compass Club. Now follow Matthew Forrester, Earl of Southerton — otherwise known as South — as he uncovers a trail of murder and treachery that leads straight into the arms of love.
The toast of Drury Lane, actress India Parr has claimed the attention of London's most impressive gentlemen — including the Prince Regent himself — with her talent and poise. Though her heart hasn't been won, she is intrigued by the devilishly handsome South — yet equally determined to keep him from the dark, deadly secret that shadows her private life.
But South has other plans. A clever killer is afoot in London and he suspects India may be involved. Her charms have made her the confidante of many powerful men, and South intends to learn just how much she knows — by spiriting her away to a cottage where she will be safe from peril — but not from South's powers of seduction. Now, night after night, in the name of justice, he plans to persuade India to reveal all…
"Just when you think you have it figured out, she throws you a curve. From the Dennehy's to the McClellan's to the Thorne's to the Hamilton's, each "must read" story is more captivating and original than the last. The Compass Club series is no exception — it's a treasure, a true masterpiece. I'm already waiting for the next installment. Bravo, Ms. Goodman. You're the greatest!" ~Suzanne Tucker, Reviewer, Old Book Barn Gazette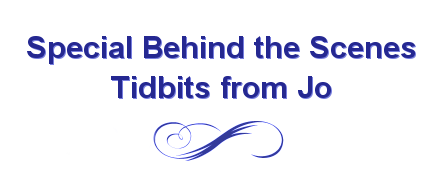 The four guys who inspired this quartet of stories (Everything I Ever Wanted is the second in the series) continue to amaze and amuse. They are much taken with the idea that they played a part in anything remotely romantic. Their idea of romance? Well, let me just say that one of them buys his wife something lovely from Victoria's Secret every Valentine's Day so he can keep the catalog coming the rest of the year. You gotta love that deliciously self-serving romantic streak. They were extremely flattered when Romantic Times came knocking to ask what made them inspirational. They were appropriately irreverant in their reply, but the truth is they inspire by their deep friendship for each other, their love of family, and their appreciation of both domestic and foreign beers. Yeah, they're guys all right. Great guys.