Always In My Dreams
The Dennehy Sisters Series
Book #4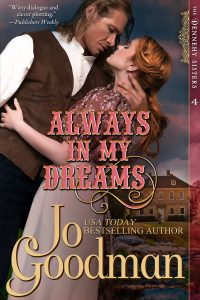 Jun 1995; reprinted Oct. 2014 
The sins of a father
The youngest daughter of a New York financier, Skye Dennehy didn't run from danger, instead, she embraced it. And now her powerful father had asked her to spy on a reclusive inventor whose latest creation could change the world.
The passions of a daughter
Skye didn't count on an obstacle that was large, unmoveable. . .and irresistible. His name was Walker Caine – and he was a man who instinctively knew what Skye wanted out of life: no two tomorrows that were the same.
The love of a man
What Walker kept from Skye was his past – but not his passion. And as a shadowy enemy stalked them both – thrusting Skye between two dangerous men – she knew she must risk everything for a love that could prove the most perilous adventure of all. . .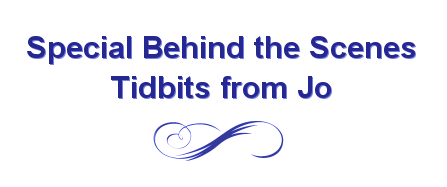 This is where I have to explain about the power of subconscious thought when choosing names. I know I've mentioned it before with other characters, but this one took the cake. There's no other explanation for how I ended up with a heroine named Skye and hero named Walker. And the kicker is, I didn't realize the Skye Walker problem until I was halfway into the book. Now, maybe you haven't seen Star Wars and it didn't hit you with the force it hit me, but I saw that movie 13 times when it first came out! I'd have thought I would have been a little wiser to the weirdness early on.