A Place Called Home
A Place Called Home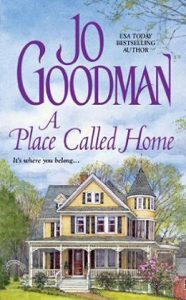 When Thea Wyndham and Mitchell Baker learn they've been named joint guardians for their late friends' three children, they're little more than acquaintances. Barely polite acquaintances, at that. Something about Mitch's forthright intensity has always left ad exec Thea feeling off-balance while Mitch makes no secret of his disdain when Thea offers him financial assistance if he'll take sole guardianship.

Thea is far from heartless. She's just plain terrified of her
new parenting responsibilities. Both she and Mitch are romantically involved with other people. Yet the more time they spend together, the less certain she is of her loyalties. There are complications and mis-steps, tears and laughter — lots of it. And somehow, through it all, the dawning realization that the last place she thought she'd find herself could be just where she belongs…

VERDICT – Realistic, romantic, and infused with plenty of humor, this brilliantly executed, fearlessly sensual first contemporary title from an author who has made her name in historicals is a stunning success. While this reviewer wouldn't want to see Goodman neglect the historical arena, another modern-day winner like this heartwarming novel would be more than welcome. Goodman (Kissing Comfort) lives in West Virginia. ~ Library Journal, STARRED REVIEW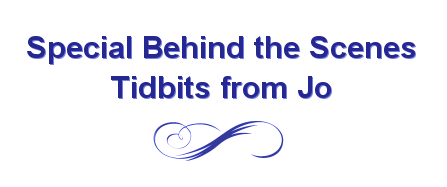 I wrote A Place Called Home in 2001. For reasons known and unknown, none of which bear rehashing, it did not see the light of day until 2011. It's the only contemporary I've written, and I did it for a change of pace. The historical I wrote later that same year was the second in the Compass Club series, South's adventure. In some ways A Place Called Home is a more personal story. The town of Connaugh Creek subs for my hometown. The characters sometimes say things that my friends have said or that I have thought. The situations and background reflect experiences — with several degrees of separation — that have touched me in some way, personally or professionally. Nothing that I've said should be construed to mean that A Place Called Home is anything but a work of pure fiction.

I enjoyed the freedom of writing dialogue that wasn't from another century and not having to fret whether a particular word was in the vernacular. Having said that, nothing surprised me more than how quickly a contemporary setting dates itself. Mitch Baker is a political cartoonist. I had this manuscript in the hopper before September 11. In the rewrite, it certainly deserved a mention. Technology was a thorny problem. No iPods, iPhones, Twitter, Bluetooth, or texting first time around. Certain references had to be updated to get the age of the characters in the right context. At least with historical fiction, you are purposely dating the story.

Someone told me that Thea was difficult to like at the outset because she didn't want the children. Really? I found that view kind of heartbreaking and offensive since having a uterus doesn't make all of us automatic nurturers. Besides, Thea has pretty sound reasons for not wanting to take on the responsibility. Mitch isn't exactly jumping for joy at the prospect, but apparently that is still less problematic.

One last thing, the cover for this book is a favorite. (I also really liked the original Tempting Torment cover and that beautiful window on More Than You Wished.) When I saw it, I emailed my editor and told him the artist had absolutely nailed the house I had in my mind. I asked him, how did you get it so perfect? He emailed back, you wrote the description. Sometimes it comes together.